Commercial Flooring Maintencance

in Stratford, Kitchener/Waterloo, Cambridge, Guelph and area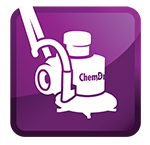 Maintaining the cleanliness of a commercial environment is no easy task. We meet the challenge of providing excellent service and superior cleaning with the minimum of disruption and the maximum value for money.
We specializes in carpet and upholstery cleaning, however, we offer more than just cleaning, we provide a professionally managed contract with committed customer care and a maximum return on your investment.
The Chem-Dry System is ideally suited to the commercial and retail environment. Our system is unique, using a hot carbonating solution so most carpets are dry in an hour, causing as little inconvenience as possible within the business environment. The cleaning process is gentle and effective making the carpet stay cleaner for longer and prolonging carpet life.
We can provide a free trial or demonstration, which will allow you to see the unique Chem-Dry process in action and will convince you that the Chem-Dry cleaning technique provides real commercial and financial benefits.

The best possible protection for your investment
Commercial carpeting is expensive, a real investment for most companies. Regular cleaning by our company can keep commercial grade carpet in like-new condition for years of service.
Keep your retail and office space looking great!
Low moisture means that the carpet backing and padding stays dry – so there is no mildew or damage and your carpets dry quicker. At the same time, the Chem-Dry cleaning method refreshes carpet fibers. Our research shows that fibers retain their original shape when exposed to our cleaning solution – so carpets wear longer, look better, and save you money over time. That's why businesses from around the world trust Chem-Dry to protect their investment and keep their offices, retail, and commercial space looking great!
Carpets that stay cleaner longer
We leave no sticky residue like many steam-cleaning detergents that can attract dirt and stains. Quicker drying times eliminate dampness that can attract dirt. The result? Your carpets stay cleaner longer … saving you money.
Chem-Dry's trained technicians use the latest technology, assuring professional service and a clean and pleasant work environment.
The Environmental Protection Agency recommends cleaning carpets regularly to remove common allergens "hiding" in the home. Chem-Dry's low moisture cleaning system won't cause the mold, mildew, fungus, and bacteria that grows in wet carpet. Chem-Dry tested and approved cleaning solutions keep your workforce healthier.
Carpet and Upholstery Maintenance Program
Extended the life of your carpets and fabrics and keep them looking great with Chem-Dry's Carpet and Upholstery Cleaning Maintenance Program. Our professionals will analyze your offices and determine the best possible cleaning schedule to keep your carpet and fabrics looking new. Working with you, We will identify heavy, moderate, and light traffic areas, and customize a maintenance program that makes your entire office a healthy, cleaner place to work.
Our promise is simple:
To provide businesses and managers with the highest quality cleaning method available anywhere – and a dedication to servicing your needs.
Extend the wear of your carpet and keep it looking great with a Carpet and Upholstery Maintenance Program.
We will analyze your company's needs and deliver a comprehensive plan for keeping your carpets and fabrics in a like new condition.
Once the program is set, we will perform seamlessly, working after hours and on weekends, to ensure that your offices look great and that you receive the longest possible wear from your carpeting and fabrics.
Whether its spot cleaning, carbonation extraction or fabric care, We will take care of your office, automatically, according to a predetermined schedule we develop with you. It's an easy, no hassle way for you to protect your image and your investment.
Do you have a problem with traffic lane wear and spots in your commercial carpet? Call us for an estimate.
At Chem-Dry Acclaim, we've been professionally servicing residential and commercial properties throughout Perth—Wellington—Waterloo and surrounding cities in Southwestern Ontario since 1991. If you have a problem with soiling, staining and wear in your carpets, furniture, area rugs or tile and grout, we can help. Call us today at
866-488-3832
for a free, no obligation estimate.
Our 3 RISK-FREE Guarantees For You
Nothing is more important than your complete and total satisfaction.
You Get Our Iron-Clad, Risk-Free, Money-Back Guarantee
The most thorough cleaning you have ever experienced ...or it's FREE!