5 Star
CARPET CLEANING SERVICES
in Stratford, Kitchener/Waterloo, Cambridge, Guelph and area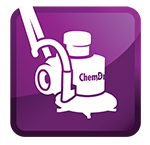 Chem-Dry, the world's largest carpet cleaning company, offers a revolutionary carpet cleaning process that uses carbonation and ingredients copied from Mother Nature to make carpets fresh and clean again.
So how does this innovation benefit you?
Your carpets will dry faster than ever before
Your carpets will come cleaner than ever before
Your carpets will stay cleaner than ever before
You will have no soaps, phosphates, detergents, surfactants, or other harsh cleaners in your carpets
Chem-Dry carpet cleaners safely clean with an amazing product called The Natural ®. The Natural is an innovative combination of totally safe and effective ingredients. Carpets are a crucial part of any indoor environment.

No one would think of adding soaps, detergents, phosphates, or other harsh chemicals to our lakes, streams, or forests, so why add them to your carpets?
But that is exactly what you get with many traditional shampoo and steam cleaning methods of carpet cleaning. Here are the problems with "wet" carpet cleaning systems:
Long drying times… often 1 to 2 days
Recurring stains through "wicking"
Reduced carpet lifespan, due to weakening effects of excess moisture
Slow-drying carpets can breed mold, fungus, mildew and bacteria
Shampoos can leave a dirt-attracting residue which causes carpets to resoil faster
Here is how Chem-Dry works
The patented Chem-Dry cleaning solution generates millions of tiny effervescent bubbles which penetrate the carpet fiber, dissolve dirt and stains, and act as tiny propellants that actually lift dirt to the surface for removal. With the Chem-Dry carpet cleaning system, stubborn stains simply disappear. Carpets take very little time to dry, and because there are no dirt-attracting residues, carpets stay cleaner longer. Unlike steam and shampoo methods, Chem-Dry virtually eliminates the worry of over-wetting, rapid resoiling, toxicity, shrinkage, or the inconvenience of long drying times. With this concept, which took many years and millions of dollars to develop, you will never look at your carpet the same way again!
Our HCE Process is Tested & Proven to Remove Allergens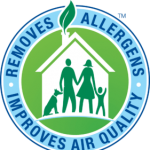 We understand that you have a choice in carpet cleaning services. But not all carpet cleaning services are alike. To find out how big an impact a Chem-Dry cleaning can have on home health, we thought it would be helpful to measure how effective our cleaning process is in eliminating unhealthy and unwanted elements from your home. So we commissioned a leading independent air quality laboratory to conduct a study using Chem-Dry's Hot Carbonating Extraction (HCE) process in multiple homes. The lab found that Chem-Dry carpet cleaner removes an average of 98.1% of common household allergens such as dust mite allergens and pet dander from the carpets and upholstery we clean. With Chem-Dry carpet cleaner, you can breathe easier about the healthfulness of your home for your family.
Would your carpets in Perth—Wellington—Waterloo area benefit from a good cleaning? Call us to find out.
At Chem-Dry Acclaim we've been offering top-tier carpet cleaning services throughout Perth—Wellington—Waterloo area since 1991. Our carpet care experts can help you identify problem staining and traffic lane damage and tell you exactly how a safe, natural cleaning would benefit your residential, commercial, or HOA property.
If you're interested in a free estimate or learning more about our carpet cleaning services, give us a call at 866-488-3832! We provide carpet cleaning to areas in Stratford, Kitchener-Waterloo, Cambridge, Guelph, and more.
Our 3 RISK-FREE Guarantees For You
Nothing is more important than your complete and total satisfaction.
You Get Our Iron-Clad, Risk-Free, Money-Back Guarantee
The most thorough cleaning you have ever experienced ...or it's FREE!